"Buried Alive" is a first-person narrative film featuring the notes of the famous Iranian writer, Sadegh Hedayat, in his sickbed in Paris; his unfortunate existence; his disgust and despondency; his horrible nightmares; his desire to end his life; his plots for a "successful suicide," and how he tortures himself throughout in his failure to attain his goal. He meticulously planned and executed his suicide. Our movie comes together with a suicide prevention program running throughout Europe.
Why Indiegogo?
The goal of this campaign is not just to receive some funds but also build up a network of people, who want to be our companions in this project and take every step, which we take. We would really become glad to listen to your advice in our journey and have you with us. So far we have received very good feedback from people, who know our intention and we hope to come all together to accomplish a better suicide prevention program. We believe even the longest night would end to light and we don't need suicide. We just need to stay with each other in hard times and don't forget each other.We believe that Indiegogo is a good platform to spread this idea and find nice people to support us.
What will the funds go towards?    
1.Video editing
2.Color grading
3.Sound editing
4.Suicide prevention fees 
Why this project is important for me?   
Suicide is a tragedy that affects more than one million people every year. In 2007, more than 34,000 Americans took their own lives. Suicide is the third leading cause of death among 15- to 24-year-olds, the fourth leading cause among 25- to 44-year-olds, and the eighth leading cause among 45- to 64-year-olds. A suicidal person may not ask for help, but it doesn't mean, that help isn't wanted. Most of them don't want to die—they just want to stop their pain and they can be brought back to life, if we are there for them.
Unfortunately, I lost one of my friends which shocked all of us. After that incident all of us have been feeling guilty until now. Because we knew he was suffering from a deep depression, but we could not imagine him committing suicide one day. And now we all regret of not believing his suicide signs and leaving him alone. He could been rescued.
After many years I decided to make a movie about suicide with the intention to talk about this taboo a bit more openly and with the idea to do something for suicide prevention. The stigma of suicide goes back a long way, which probably explains why no-one likes to talk about it. But the process of not talking about it paradoxically increases the number of suicides in our communities. We are far more an educated society now and understand that depression is an illness, not a weakness, and yet in some people's minds, the stigma of suicide remains. It's about time we all emerged from the dark ages, talked about the increasing rates of suicide in Western countries, educated ourselves if need be and actively help those who are undergoing stress and who could be possible candidates for suicide. Suicide can happen to anybody. And for those who think they would never take their own life because of their faith or their will to live, think again. Until you have experienced life situations that overwhelm you to the extent you feel totally out of control, you can never know the reality and uncontrollability of the "black dog".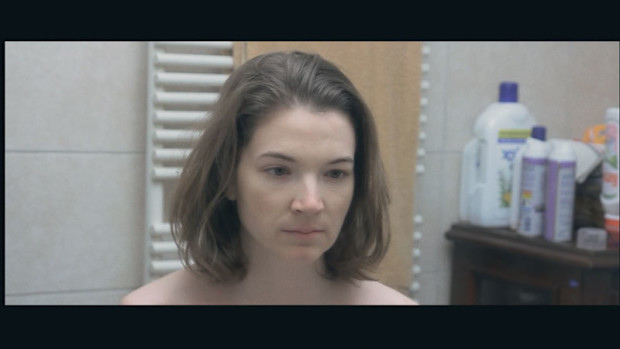 About the Movie
"Buried Alive" is a short film inspired by a short story "Buried Alive" from the prominent 20th-century writer, Sadeq Hedayat , 1903-1951; "Buried Alive" is a first-person narrative film featuring the notes of a young writer in his sickbed in Paris; his unfortunate existence; his disgust and despondency; his horrible nightmares; his desire to end his life; his plots for a "successful suicide," and how he tortures himself throughout in his failure to attain his goal. 
The production of the movie is now finished and we are at the post production stage and the movie will be released in three different languages (English, German, Farsi).
for German and Persian Trailer please go to end of text
Our suicide prevention seminars
Suicide prevention can involve all levels of society; from individuals and families to local, State and Commonwealth Governments. Anyone can help people at risk of suicide to feel supported during times of adversity so they don't see suicide as their only option. We can all work together to prevent suicide and to support people who have been affected by it. There are a variety of things we can do to help prevent suicide in our society. These can range from working to increase awareness and knowledge about suicide through to knowing what works and providing interventions for people at risk. Suicide prevention can happen anywhere, anytime, by simply supporting your family, friends, work colleagues and community members during times of need. Suicide signs recognition and awareness are  key factors to stop this phenomenon. Unfortunately, human mind is forgetful and that's why we need repetition in our society to remind each other about this vital.
My intention by making this movie is to repeat and to remind suicide prevention awareness in the society and let them to reconsider this fact again. This movie will be release in three different languages (English, German, Farsi) to cover more nations. We have the plan to run seminars in different cities in Europe and to invite students, couples, parents and almost everybody who believes in this vital responsibility. Joining our seminars would be free for public and all nations are welcome to participate. We have chosen Europe by now to reach more people with minimum cost and if we receive more funds, we will travel to more countries for sure. During the seminar we will watch the movie Buried Alive with the eyes of criticism and then we are going to have open discussions and sharing our memories and stories and finally to understand suicide signs better in order to be ready to take action when it was needed. We are also going to invite some psychologist to our seminars who are experts in this area to talk about this issue openly and to clarify the suicidal behaviours and signs. Our project is not just a movie about suicide, but also a persistent suicide prevention campaign. So far we received very good feedback from some suicide prevention organisations in Europe like http://www.ifotes.org/ in which they liked our project and promised to organise some seminars for us.
Our vision
Spreading the suicide prevention message in the world
Our mission
To build up a big community of people who beg a life without suicide for themselves and their friends and family. The mission of our project is to spread suicide prevention message as much as possible through our community and seminar events in order to repeat this vital in the society and consequently decrease the suicide rate.
About Sadegh Hedayat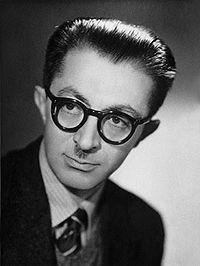 Sadeq Hedayat was born on 17 February 1903 and commited suicide on 9 April 1951 in Paris which cause his death. Hedayat is the author of The Blind Owl, the most famous Persian novel both in Iran and in Europe and America. Many of his short stories are in a critical realist style and are regarded as some of the best written in 20th century Iran. But his most original contribution was the use of modernist, more often surrealist, techniques in Persian fiction. Thus, he was not only a great writer, but also the founder of modernism in Persian fiction.
Hedayat would have had a lasting and prominent position in the annals of Persian . What has given him his unique place, nevertheless, is his psycho-fiction, of which The Blind Owl is the best and purest example. This work and the short story Three Drops of Blood are modernist in style, using techniques of French symbolism and surrealism in literature, of surrealism in modern European art and of expressionism in the contemporary European films, including the deliberate confusion of time and space.
Hedayat's psycho-fictional stories, such as Three Drops of Blood and Buried Alive, are macabre and, at their conclusions, feature the deaths of both humans and animals. Most human beings are no better than rajjaleh (rabble), and the very few who are better fail miserably to rise up to reach perfection or redemption. Even the man who tries to kill his nafs, to mortify his flesh, or destroy his ego, in the short story The Man Who Killed His Ego ends up by killing himself; that is, not by liberating but by annihilating his soul. Women are either lakkateh (harlots), or they are Fereshteh, that is, angelic apparitions who wilt and disintegrate upon appearance, though this is only true of women in the psycho-fictions, women of similar cultural background to the author, not those of lower classes in his critical realist stories.
As a man born into an extended family of social and intellectual distinction, a modern as well as modernist intellectual, a gifted writer steeped in the most advanced Persian as well as European culture, and with a psyche which demanded the highest standards of moral and intellectual excellence, Hedayat was bound to carry, as he did, an enormous burden, which very few individuals could suffer with equanimity, especially as he bore the effects of the clash of the old and the new, and the Persian and the European, such as few Iranians have experienced. He lived an unhappy life, and died an unhappy death. It was perhaps the inevitable cost of the literature which he bequeathed to humanity.
 Our team
Director of the movie : Reza Khodamehri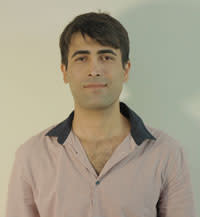 Reza Khodamehri, is born on August 20, 1983 in Iran. In 2009 he was graduated from Azad University of Lahijan with a Bachelor's Degree in English Translation and a few years later he earned his Master's Degree in MBA from MSU University of Malaysia. During these formative years, Reza Khodamehri made many short movies and TV shows and some independent short films plus many photography projects. For further information, you can visit his website on   https://khodamehri.com
Maria Albers: Is the main character of Buried Alive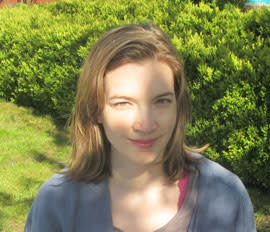 Maria was actually graduated from the social work field, but gave herself a try in the movie field, which she did great, as far as I can say.
Our limited camera gears to make this short film
We record this movie by a very basic camera name canon 60D and some very basic source of lights and a handy voice recorder name zoom H1. All shots have been taken by a flycam video stabiliser and a tripod. We really wished to have better equipment in order to achieve better results and camera movement. But more or less, that was our maximum capacity to make our dreams true. The trailer of the movie is linked here and you can see the result from our work. All jobs have been done by me and Maria Albers so far and we hope to get post production help from outsider with your help.
Special Thanks
To Maria Albers, who played as my main character in 'Buried Alive' and who was supporting me during the project and motivated me to finish this work in that hard period of time. Even though this was her first experience as an actress, she came up with a good performance.   
To Negin Rezagholinezhad, who dubbed the movie for farsi language.
HOW ELSE CAN YOU HELP?
Please share this campaign with your friends or family and anyone who you love and who you think they should know about this suicide prevention program. While the raising the funding is critical to finish the film and start screening and doing seminars, building a community to help us and to carry our mission forward is equally important so please, show this to everyone, and let's all work together to help, understand, explore and ultimately care for each other.
The cities which we want to go to screen the movie and run our seminars:
We have chosen some cities in Europe which they are more close to us to travel with minimum cost which are mentioned bellow:
Munich- Hamburg- Cologne- Bremen- Berlin- Paris- Geneva- Perugia- Milan- Rome- Madrid- Valencia- Copenhagen- Lisbon- Amsterdam- Stockholm- Wien- Barcelona
And If we get more funds, we will travel to most suicide rated countries:
Guyana- South Korea- Sri Lanka- Nepal- Kazakhstan- India- Turkmenistan- Iran- Japan- Belarus- Ukraine- Malaysia 
German trailer
Persian trailer
Categories: article
Sorry, comments are closed for this item.